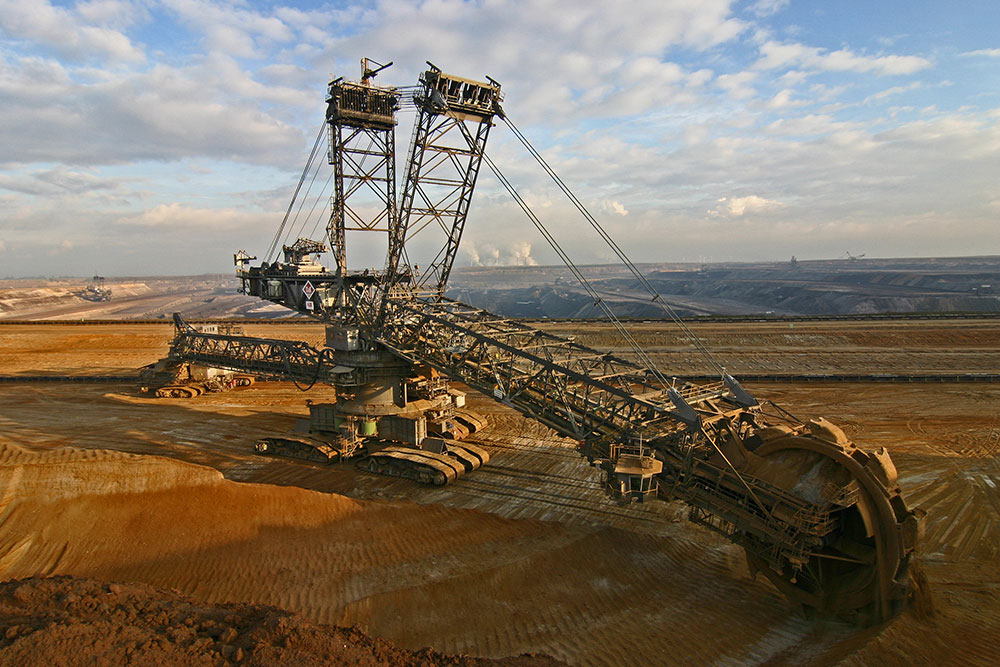 Slewing bearings in mining
The diverse nature of applications present in this industry means that almost all types of bearings can be used. Bucket wheel excavators require the use of large triple-row roller slewing bearings with external gearing due to the heavy load exerted on them. Alternatively, single- and double-row ball slewing bearings, potentially in the form of double-axial ball bearings, may be employed depending on the existing load.
As a means of protecting the bearing seal against dirt and debris it is also possible to install steel labyrinths that are directly integrated in the bearing.