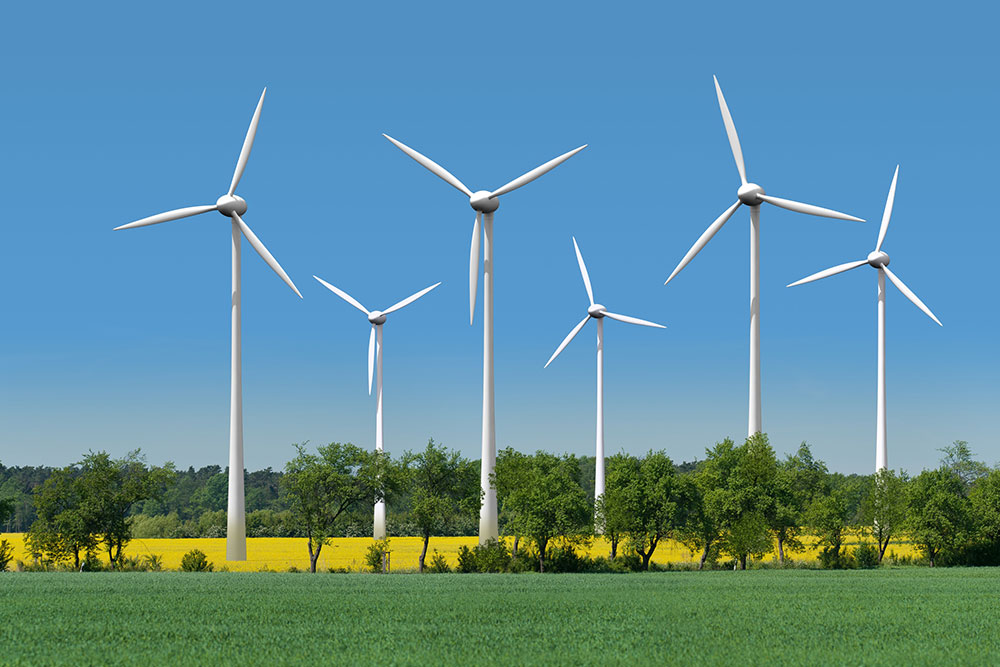 Slewing bearings in wind turbines
Due to the high requirements for slewing bearings in this industry, we follw extensive internal protocols to ensure the quality of our products as well as independent assessments by third parties.
For pitch bearings, used to adjust the blade angle, we recommend the use of single- or double-row ball slewing bearings with cages. It is essential that the bearings are capable of diverting enormous levels of physical stress from the rotor blades to the rotor hub. Depending on the drive concept, the bearings are outfitted with internal, external or without gearing.
Azimuth bearings adjust the nacelle according the wind direction. Robust single- or double-row ball slewing bearings with internal or external gearing are implemented for the optimal transfer of force and torque.
The bearings can be further protected from the rough and demanding conditions that are common to this sector by treating them with a surface coating. In our experience, the very best protection has proven to be multi-layer paint systems or zinc flame-sprayed coatings.